Did you ever come across a digital marketplace where athletes, brands, and agents connect with each other without breaking a sweat? Well, read the blog further to learn more!
MarketPryce is a newly launched digital platform for 'Athlete Marketing'. It is a two-sided marketplace where any company can sign-up to work with professional players. Companies post a campaign on this digital platform listing their requirements. The platform also has a network of agents and professional players who are looking for beneficial marketing opportunities.


Must Read:- Reasons To Opt For Sports Mobile App Development


The platform is currently looking for funding of $2 million and has managed to raise $250,000 till now.
It is an innovative way to utilize the power of digitalization that caters to three different user bases- players, brands, and agents. This platform was founded in 2021 in New York and has already started to create a buzz in the business world.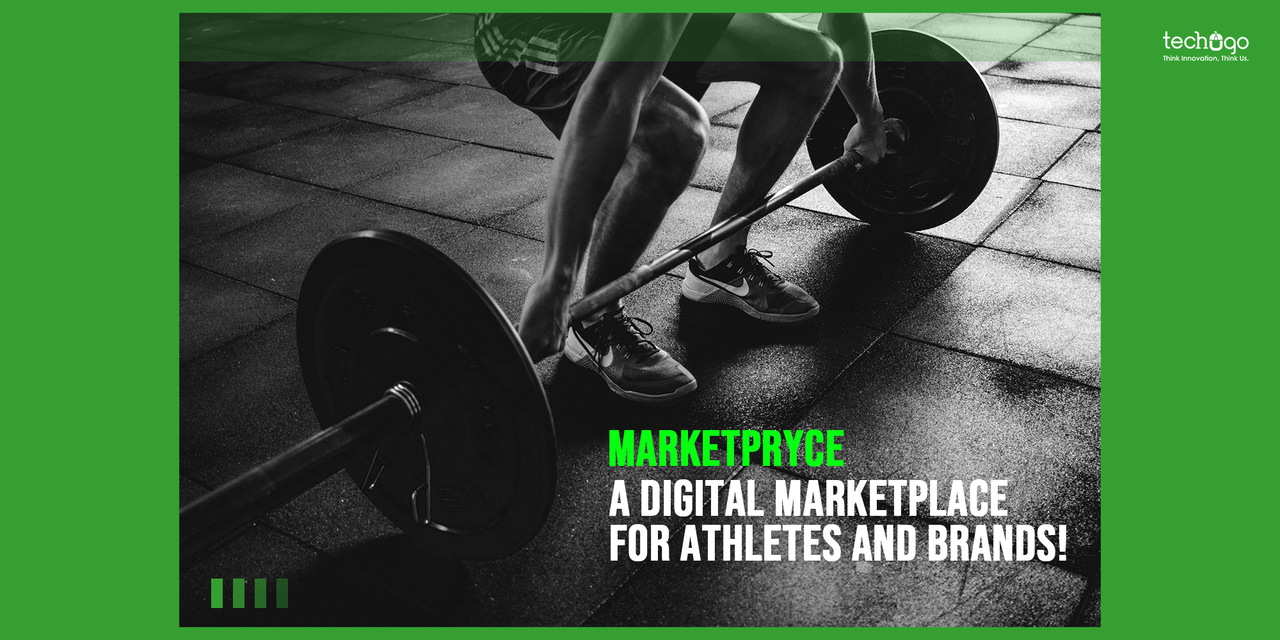 Let us learn more about the platform's target user base!


What's The Target User Base Of MarketPryce?


1. Athletes
It is for a sportsperson who wants to have complete control of their marketing. The platform shift marketing into athlete's hands by allowing them to discover and partner with new brands. It offers them better opportunities in just 3 clicks. The best part is that the business doesn't collect commission from deals or asks for exclusivity.


2. Brands
MarketPryce offers a great opportunity to businesses of all sizes to scale their athlete marketing efforts or test them for the first time. Brands can use this free platform to connect directly with agents or professional players who are looking to catch more marketing deals in a short span.


3. Agents
It isn't easy for agents to find marketing deals for their clients. Therefore, this digital platform delivers them access to many brands that are interested in working with professional athletes. Within minutes of signing up, agents can connect or partner with 100s of brands.


Why Do Agents and Athletes Prefer Platforms Like MarketPryce?
It allows them to close many marketing deals because of their two-sided marketplace.

Both can find brands to work with and apply with the asking price within 3 clicks.

Athletes can create their own profiles and gain full control of their marketing.

Agents can create profiles for their clients and look for impactful partnerships.


Why Do Brands Prefer Platforms Like MarketPryce?
Digital access helps them to gain direct access to potential athlete ambassadors in no time.

Brands can work on a campaign that aligns with their marketing goals.

Businesses can join the platform for anything from a single social media post or a long-term partnership with the players.

With the platform's DealScore technology, a brand can fetch social media insights and easily sort through potential ambassadors to find the best partner.


In A Nutshell
MarketPryce is just one of the platforms in the booming digital sports industry. It is important that we come up with platforms that serve the growing user demands.


Entrepreneurs who are interested in entering the online sports industry can take inspiration from MarketPryce. But before you hop on the bandwagon, you need to work on the blueprint of your own digital platform. You need to work on everything from analyzing the target audience to the launch strategy.


If you are new to the digital world, make sure you reach out to the top app development companies in USA. Digital strategists will be able to help you ideate, strategize, develop, design, test, launch and market your business idea in the most exquisite way possible.


Do you find the boom of the digital sports industry fascinating?
If so then share your views in the comment section, and let's get the conversation started! But until then, stay tuned to this space for more updates from around the world.
Happy reading!